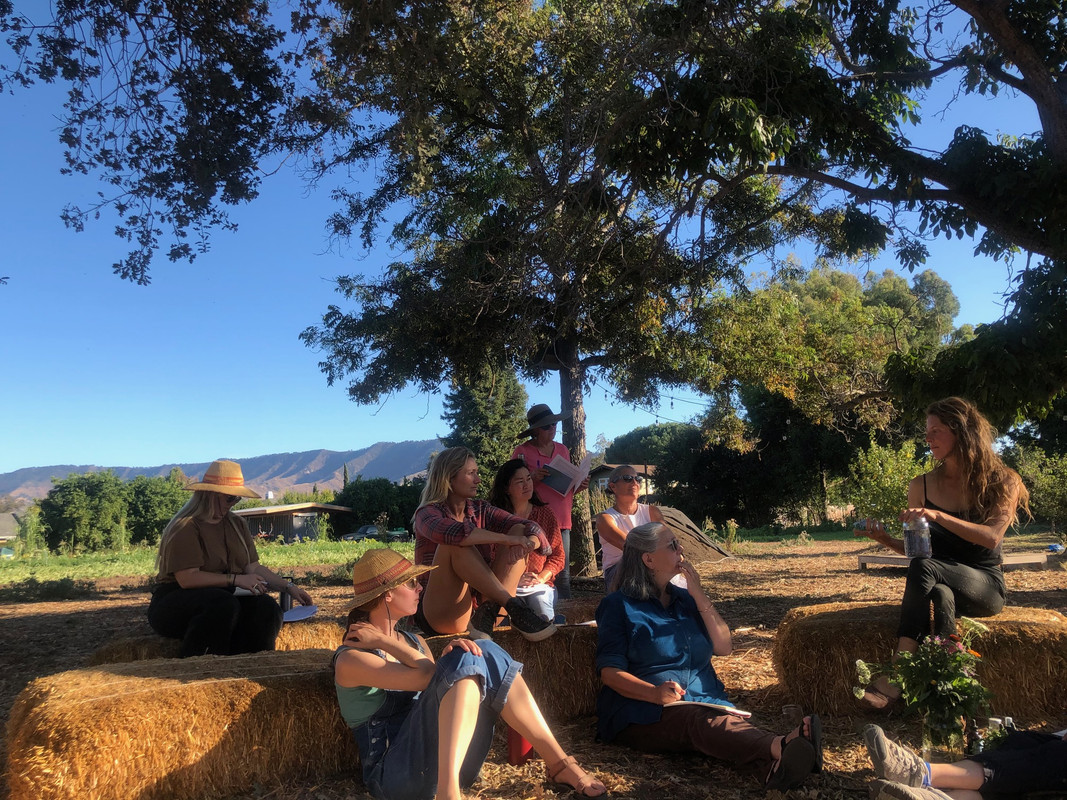 GROWING AN HERBAL MEDICINE GARDEN
Class under the oaks at Poco Farm in Meiner's Oaks on Saturday, February 29 from 3 to 5:30 p.m.
Learn how to plan. grow, harvest + prepare medicine from your own garden! Winter is the perfect time to plant many medicinal plants, such as trees, California natives, and to begin seeding for tender annuals. Even a small space can grow a dense medicine garden for teas, tinctures + herbal vinegars.
In this class you will learn how to build a home medicine garden, including site selection, soil preparation, irrigation design + more. We will discuss a variety of plants to grow for many uses (first aid, reducing anxiety, helping bring sleep, digestion), and how to care for your garden thru the seasons. Learn how to use your harvest, including how to dry herbs for tea or prepare simple herbal infusions such as tinctures or vinegars. We will make an herbal vinegar for you to take home.
Class is $45